Temps plein
Publié il y a 9 mois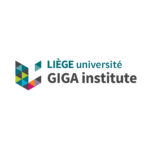 University of Liège
The interdisciplinary, international and inter-sectorial GIGA Doctoral School for Basic and Applied Biomedical Sciences was launched recently.
Do you have (or will you soon receive) a Master's degree in Biology, Medicine, Natural Sciences, Engineering, Mathematics, or Psychology? Are you interested in pursuing a PhD? Are you passionate about biomedical research? If so, then consider applying for a position at the GIGA Doctoral School.
At the GIGA Doctoral School, we offer :
– Research projects covering a wide range of topics in both basic and applied biomedical sciences
– A highly stimulating multidisciplinary environment in close collaboration with clinicians
– Your choice of host laboratory after 3 months to familiarise yourself with the institute and research topics
– Access to cutting-edge life science technologies
– Partnership with industry
– Training in both discipline-related and transferable skills
– Close monitoring of your development, and career perspectives with a dedicated mentor
– An international place to learn and grow, with colleagues of more than 40 nationalities
Details about this program can be found by following the link below:
http://www.giga.uliege.be/cms/c_249581/fr/giga-doctoral-school-presentation
The GIGA Doctoral School follows a selection procedure in which candidates will be selected based on their individual qualities, research background and motivation to become a professional.The workflow for the recruitment will consist of following steps:
1. Application
2. Skype interviews
3. Personal interviews at GIGA (Liège)
The complete applications should be addressed to Marianna Bevova and sent to the following email giga.doctoralschool@uliege.be.
Please make sure you indicate "Doctoral School 2018" as a subject of your email.
The deadline for the applications is 11th of May 2018. The program will start in October 2018.
Do not hesitate to contact us (giga.doctoralschool@uliege.be), should you require further information.